Hello! If you're linking up from the 2012 Ultimate Blog Party I'd like to welcome you to `A Casarella.
I'm kind of new here in the blogosphere, in fact I've been blogging for exactly three months today.
I call myself a mommy-blogger (because, well, I'm a mom who blogs) but ironically I don't write much about my kids.
If you'd like to learn what I
do
blog about
allow me to direct you over
here
, the post in which I tell you how it all began (ninety looong days ago ;). Or I perhaps you might stop over
here
, where you can learn more about my blog goals.
If you want to know more about me as a person
, why not pop over
here
or
here
for a little history lesson.
(And if you're still with me after that? Well then I consider you a lifer ;)
Before I sign off to look through everyone else's blogs I thought you might be interested in reading
some of my more popular posts
, like
this one
.
That little project went viral on Pinterest. And that made me a little big for my britches. (For about two days. I'm recovered now.)
This one
was also popular. And it's easy. People seem to like easy.
Oh, and
this one
is tasty. People also seem to like tasty.
And finally,
this just happened
today. I'm still kind of giddy about it so I just had to share!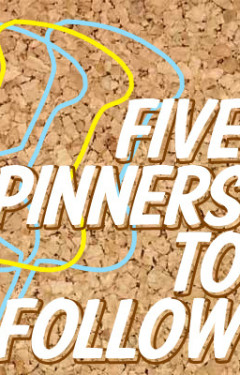 Thanks for stopping by and I look forward to getting to know a whole bunch of new (to me) bloggers!